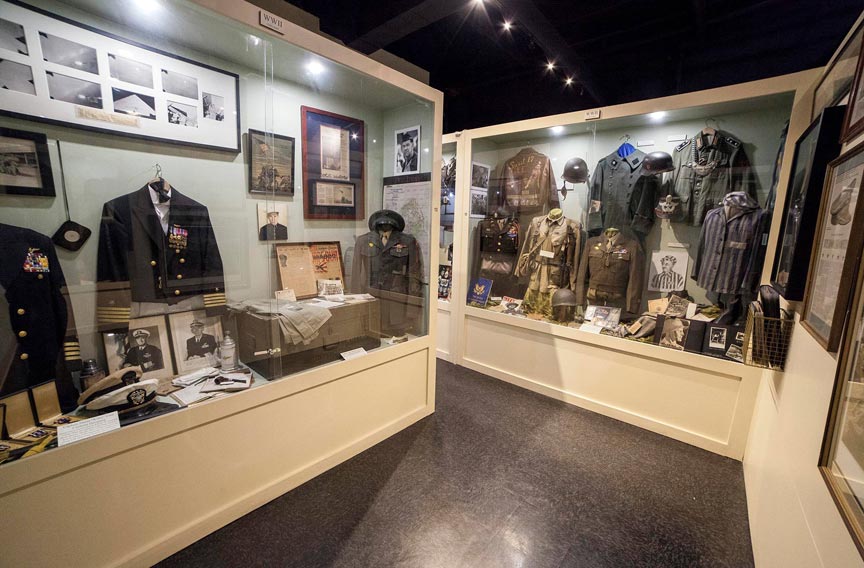 History and military buffs alike will enjoy a visit to the Webb Military Museum in downtown Savannah, GA. The museum honors servicemen from all wars and branches, through artifacts, memorabilia, and personal stories.
The Webb Military Museum is not your average military history museum. The collection is the end result of 40+ years of collecting by owner Gary Webb.
Though only 2500-square-feet and taking around 45 minutes to thoroughly tour, this museum has a bigger impact than most. That's because, instead of presenting the typical visual history lessons, this museum puts more weight on people and their stories.
Displays often focus as much on an individual's experience as the conflict they were involved in. This humanizes the history so that you can connect emotionally to it, rather than just study dates and facts.
Visitors tend to leave with a deeper love of history and a real gratitude for those in uniform.
Visiting Webb Military Museum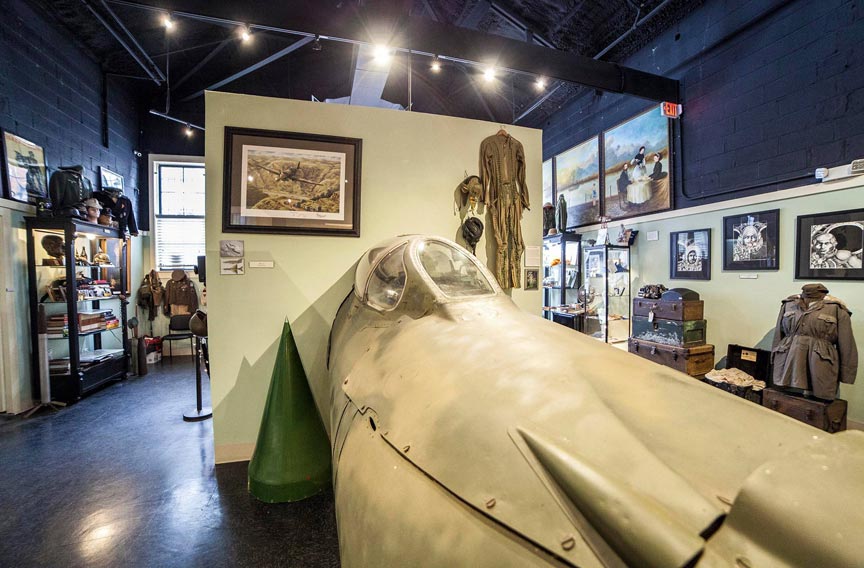 Webb Military Museum is located less than five minutes from McMillan Inn at 411 E. York Street, between Columbia Square and Greene Square. In fact, for those wanting to take in the historic district, the museum is an easy fifteen minute walk from our Savannah bed and breakfast, with plenty of fascinating attractions in between.
The museum is laid out for easy, self-guided touring, with display cases full of fascinating artifacts and memorabilia. You'll see original uniforms, weapons, flags, and many other military items from every conflict in America's history. From the American Civil War to Desert Storm.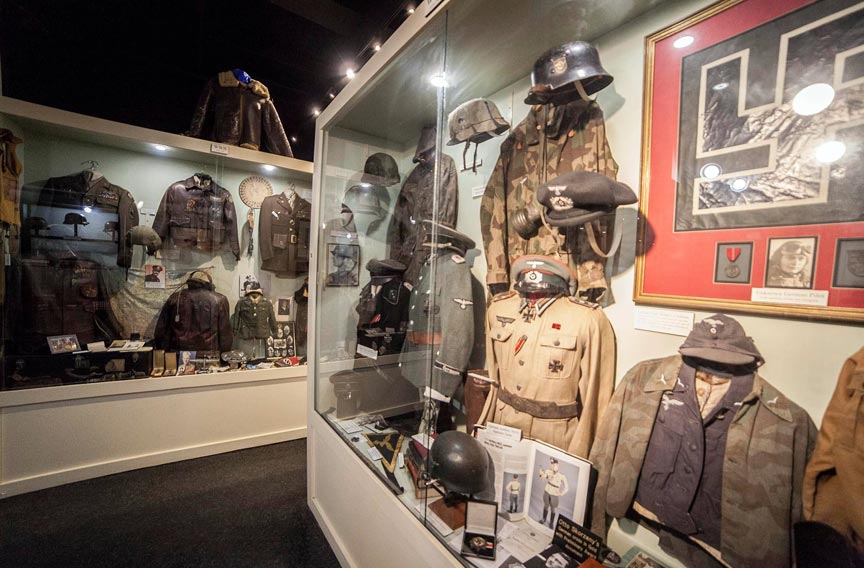 Military gear and uniforms contrast with photos, handwritten notes, diaries, and other personal effects of the soldiers using it. It is these little details that provide such a unique and priceless glimpse into the lives of the men and women who sacrifice so much for our freedom.
The Webb Military Museum collection is broad and diverse. Though there is a heavy focus on uniforms and headgear, it also features larger items, such as a Russian MiG jet aircraft.
There is a small fee for admission, though those 8 years of age and under, as well as active duty military, get in for free.
Visit the museum website for more information. You can also find the museum on Facebook.