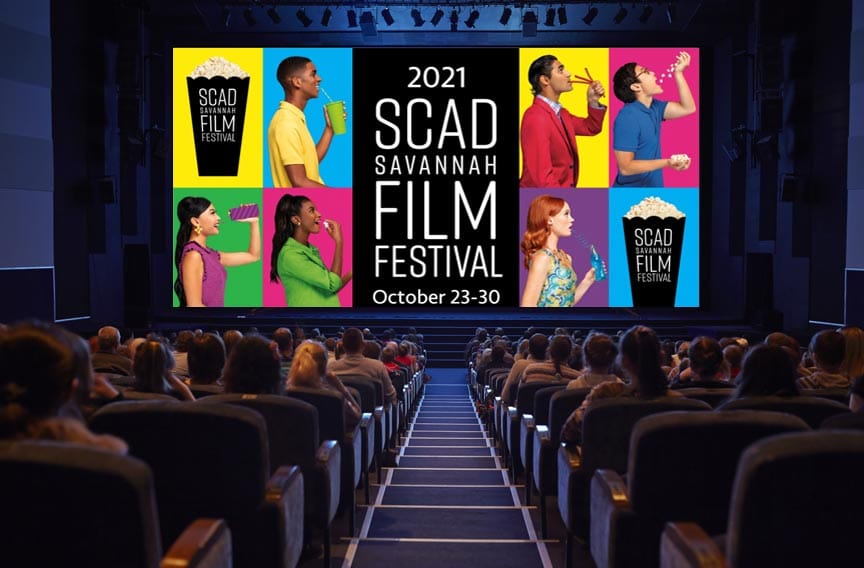 SCAD Savannah Film Festival 2021 is a go! The largest university-run film festival in the world is set to return both in-person and virtually. October 23rd through the 30th, 2021.
The Savannah College of Art and Design's (SCAD) Savannah Film Festival celebrates its 24th anniversary return in 2021. The annual festival celebrates the cinematic creativity of both established professionals and emerging students with eight-days of screenings. These include innovative features, shorts, animations, and documentaries from around the world.
More than 63,000 people attend the festival every year, viewing major studio and indie films prior to their theatrical debuts. They also enjoy festival workshops, lectures, panels, and receptions where you can meet award-winning filmmakers and other industry insiders. Screenings include Oscar-buzzworthy films, making the festival an important awards circuit stop.
Savannah Film Festival is often a star-studded affair, with previous years drawing celebrated writers, directors, and Hollywood A-listers. While news of this year's celebrity attendees has yet to be released, 2020's virtual festival honored Yahya Abdul-Mateen II, Rachel Brosnahan, Millie Bobby Brown, Billy Crystal, Ethan Hawke, Jennifer Hudson, and Samuel L. Jackson, among others.
SCAD Savannah Film Festival 2021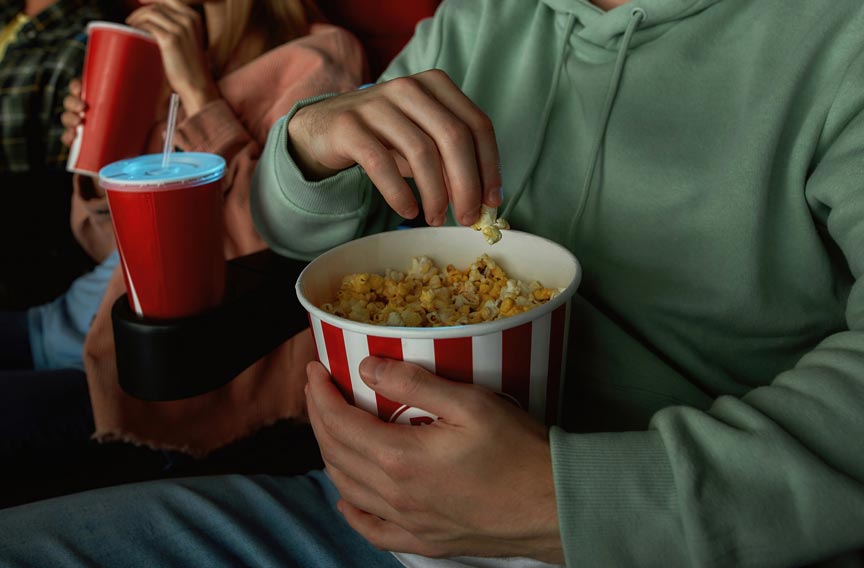 This year's festival kicks off on Saturday, October 23rd with a gala opening night screening and reception. 2021 will also see expansion in both the short film and international film categories. The festival closes on Saturday, October 30th, with an awards brunch and special closing night screening and reception.
Screenings will take place at the 1946 Trustees Theater and the 1926 Lucas Theatre for the Arts. Both of these beautiful, historic theaters are located downtown, just five minutes from our Savannah bed and breakfast, McMillan Inn. In fact, the SCAD Campus is just a few minute's walk from the Inn's front door!
Savannah Film Festival passes allow you to come and go as you please, attend the events you want and skip others. Not interested in enough of this year's films or events to justify buying a pass? Not a problem. Tickets for individual screenings and events will also be available.
Tickets and passes go on sale at 10am on Friday, October 1st, 2021. Purchase yours online, by phone (912.525.5050), or at the Savannah Box Office at 216 E. Broughton Street. Learn more online at filmfest.scad.edu. You can also follow the festival on Facebook.