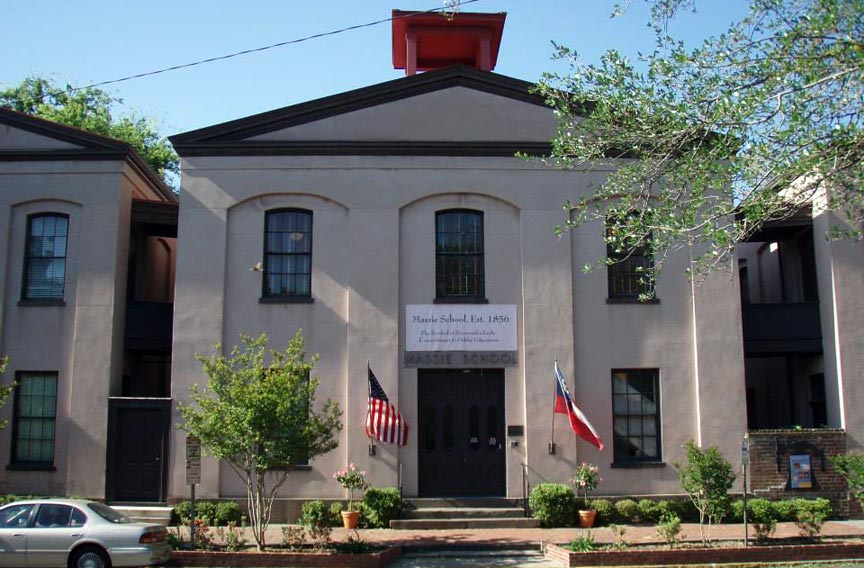 History buffs will want to put Massie Heritage Center at the top of their must-see list. The popular museum is home to a variety of fascinating history and architecture exhibits, including a large, 3-D model of Savannah's entire Historic District.
Massie Heritage Center is just 3 minutes walk from McMillan Inn, at the corner of Abercorn and Gordon streets, on Calhoun Square. The museum is located in Georgia's oldest, continually operated school building, built in 1856 to educate the children of poor whites.
Noted Savannah architect John Norris designed the Greek Revival style building, complete with classic wood cupola and cornice. Two wings, connected by outdoor passageways, were added in 1872 and 1886. The building served as a school for almost 120 years.

Today, the historic Massie School complex serves as a small but popular, Savannah history and architecture museum.
Visiting Massie Heritage Center
Massie Heritage Center is located at 207 East Gordon Street, just a few blocks from our Savannah bed and breakfast, McMillan Inn.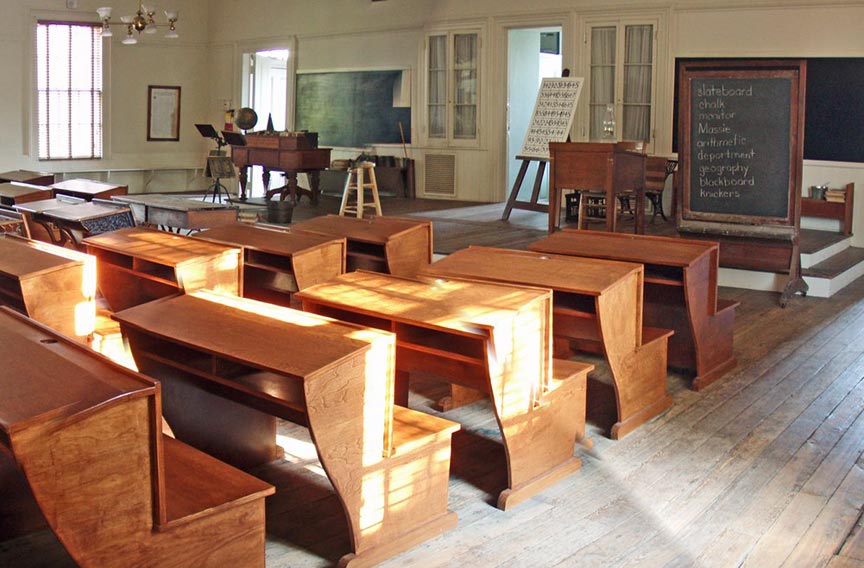 Exhibits at the museum cover a variety of subjects. There are exhibits on Savannah's original natives, maritime history, and history of African-American education. At the exhibit on historical apparel, you can even try on outfits from various time periods. Fun!
You'll also learn about the history of the Massie School, which includes a restored, historically accurate, 1880's era classroom. The museum also includes a small school garden, divided into separate sections for the boys and girls.
One of the most popular attractions details James Oglethorpe's revolutionary Savannah city plan. Here you'll see a variety of fascinating exhibits, including an eye-popping, 3d scale model of the Savannah Historic District. Be sure to watch at least one of the laser-lit, history narratives projected onto the model.
Visitors should allow around an hour to view all the exhibits. Guided tours are also available and take around an hour.
Current hours are Monday through Saturday, 10am to 4pm. Sundays, 12pm to 4pm. ​Visit the museum website for more information. You can also find the museum on Facebook.
Massie Heritage Center's location in the historic district, and so close to the inn, makes it a wonderful place to start your Savannah adventures.
Take the morning, afternoon, or even a whole day to explore the historic district's shops, museums, galleries, and squares. There are even hop-on/hop-off Savannah trolleys if your feet get tired, and plenty of restaurants and cafes, should you get hungry. Plus your room and the many, plush amenities at McMillan Inn are all just steps away.
Book your Savannah getaway at McMillan Inn today!