November 9th, 2018 by Corey Edwards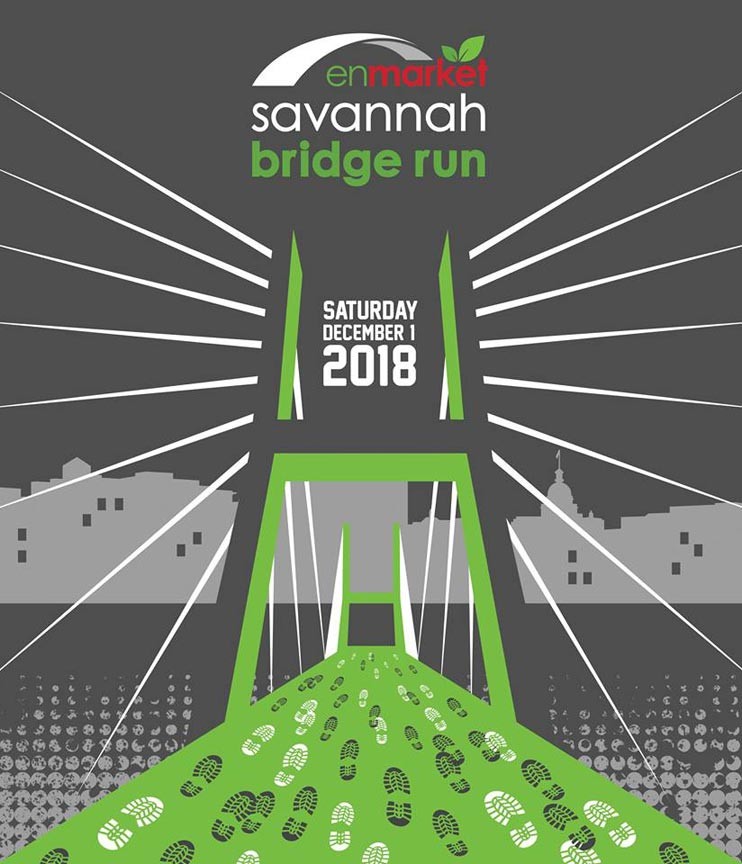 Come run, walk, or jog over the Savannah River on the Talmadge Bridge during the 27th annual enmarket Savannah Bridge Run: Saturday, December 1st, 2018!
Savannah's Talmadge Memorial Bridge is a 1.4 mile long cable-stayed bridge spanning the Savannah River between downtown Savannah and Hutchinson Island.
The bridge has a 5.5% grade, peaks at 196 feet above the Savannah River, and has been home to "the South's Toughest Bridge Run" for almost 30 years.
The Savannah Bridge Run offers a variety of challenges for runners of all stripes. Participants may opt to join in the in the 5K, 10K, or Double Pump races. All runners receive participation medals and a chance to celebrate with food, drink, and live music at the after-party! (more…)